in 2008 making money online was so easy …. Or was it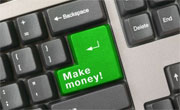 I'm always hearing stories about how easy it was to make money online  five or six years ago?when I first started Internet marketing in 2008 the big trend was selling e-book's.
It was a simple enough process,
1.    First you found a niche where there was little or no competition in Google.
2.    Then you created an e-book, most people had its outsourced,.
3.    Hire a copywriter to write sales page selling the product.
4.    Next you put up a very simple one page website selling the book.
5.    Spend 3 months performing SEO trying to get it rankedin Google.
6.    A modest budget for paid advertising using the Google Adwords PPC network.
This sounds simple enough but believe me it was hard. Yes you could make a huge amount of money implementing this strategy but it was hard work and I know several millionaires who made their fortune using this formula.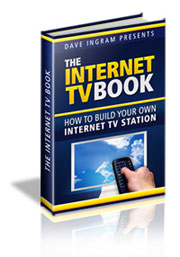 In fact myself and my husband Dave wrote the Internet TV Book and did
very well using the above formula, which was sort of how we got started
in Internet Marketing.
However hiring a copywriter can be very expensive and getting your
website onto page 1 in Google is not that easy, especially nowadays…….
So how has the strategy that worked 5 years ago changed to meet
the new conditions ?
Or can't you do it anymore ?
Well it is still alive and kicking but with 3 big differences, which actually make it easier
1.    No expensive copywriters needed to write sales pages
2.    No search engine optimisation or Google competition to worry about
3.    No paid advertising needed.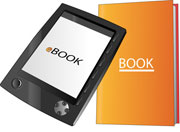 know where I'm going with this?
Two words………………………………… Amazon Kindle.
Right now there is a huge opportunity and a lot of people are making
thousands of dollars a month using the above formula, but Implementing it using Amazon Kindle.
There are people right now making their fortune i.e. tomorrow's millionaires creating really simple e-book's and publishing them on Amazon Kindle.
In 2020 (!) you will probably bump into these people and you'll hear about how easy it was to make money back in 2013……
---
New SarahStaar.com  Design

Timing is everything isn't it…  I've been thinking about creating a new website design for
Sarah Staar.com but for the last two months just haven't got round to it. Then two weeks ago I had an email out of the blue from a graphic designer – Dan Licamara  – offering his services.
And this happened to coincide with Dave offering to do a photoshoot with me in his studio to create some new pics for me to use in the business, somehow I am always short of good photos I can use for
presentation, banners etc etc.
So I took them both up on their offer and had a new header graphic created for SarahStaar.com, and I'm really pleased with the way it looks.
Anyway if you need any website graphics created header graphics etc I can highly recommend
Dan Licamara .
Dan has a sale on at the moment for $10 (Yes !! just $10 !!!) you can get any website graphic created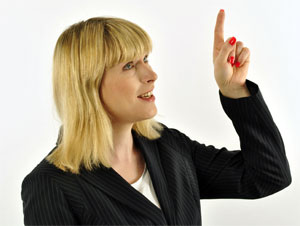 ---
Movie Recommendations
The Girl with the Dragon TattooLast week I rented the Blu-ray of The Girl with the Dragon Tattoo. This
is a fantastic who dunnit murder mystery, It's incredibly well-made and
very stylistically shot.
The Plot.
Forty years ago, Harriet Vanger disappeared from a family gathering on the island owned and inhabited by the powerful Vanger clan.Her body was never found, yet her uncle is convinced it was murder –
and that the killer is a member of his own tightly knit but dysfunctional family.
He employs disgraced financial journalist Mikael Blomkvist (played by Daniel Craig) and the tattooed, truculent computer hacker Lisbeth Salander to investigate.
When the pair link Harriet's disappearance to a number of grotesque murders from forty years ago, they begin to unravel a dark and appalling family history.
But the Vangers are a secretive clan, and Blomkvist and Salander are about to find out just how far they are prepared to go to protect themselves.
Dave and I thoroughly enjoyed the film and we can both highly recommend The Girl with the Dragon Tattoo, especially on a dark wet British summer evening !!
The House In France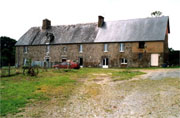 Finally after much delay the builders are due to start work on the house in France next week.
I'm going to be spending all of next week at my house in France.
Spend the week relaxing, cooking, and supervising the builders…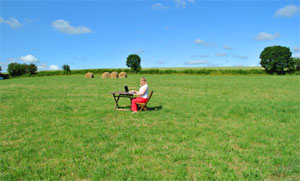 The builders are repointing the house, sorting out the drainage, creating a gravel driveway, and a whole bunch of other stuff, all of which means we won't have to spend the week mowing and strimming the grass, as we will have a gravel driveway instead.
It will be nice to be able to step out of the car onto a proper terrace, rather than a muddy, sodden bog.
Talk soon
Sarah
---